Third Thursday Songwriter Sessions: A scaled-down, intimate, and interactive evening of music.
Every third Thursday, singer/songwriter Jonathan Byrd and two featured guests will perform their original works and talk about the stories that inspired them. Questions from the audience and conversation is encouraged. The concerts will take place in the gallery, so tickets are limited.
Eno Arts Mill Gallery, Hillsborough
7-9 PM
Tickets $25 
Cash bar available
Jonathan Byrd is a preacher's kid, Gulf War veteran, and award-winning songwriter with a near-cult following. With twenty plus years of touring and over a dozen albums, Byrd's deceptively simple, working-class songs have become campfire standards and crowd favorites for artists like Sam Bush and Tim O'Brien. A Jonathan Byrd show will take audiences on a journey from hell-raising sing-alongs to heart-wrenching ballads and back across the backroads of his native North Carolina.
A lifelong collaborator and innovator, Jonathan Byrd's latest project is Song Miners, a project to not only write and release new songs, but also to teach others how it's done. Leading powerful online songwriting workshops and creating free songwriting education for social media, Byrd seems on a mission to fill the world with great songs- not least, his own. Not to be missed.
>>> Learn more at jonathanbyrd.com
---
THURSDAY, JANUARY 19
Join us for our inaugural concert featuring Jonathan Byrd with special guests Nikki Morgan and Leah Kaufman!
About Nikki Morgan
As the daughter of a minister and kin to a lot of church folk Nikki grew up listening to traditional gospel/christian music and spent much of her grade school days involved in school band playing clarinet and oboe. But, despite her early exposure to music, it wasn't until the tender age of 28 when she finally began to start making music of her own. 
Nikki was born and raised in North Carolina but Chicago is where she found her first home as a performer and songwriter. Starting out in the open mic scene it didn't take long for her to garner local support and make her way to some great stages around the midwest: opening for acts such as Jaime Wyatt, Caroline Spence, Boo Ray, and Sean Watkins. 
She is a former winner of the awarded Uncommon Ground Songwriting competition; she has been voted as a 'Judge's Pick' in the Nashville Rising Song contest, and recently had her single Love.Save.Me make it to the semi-final round of the International Songwriting Competition. 
Nikki finds a way to combine captivating melodies and insightful lyrics with a voice full of raw passion. Her music is unapologetic in it efforts to grapple with real life; and yet elegantly embodies the essence of her "Carolina Soul".
>>>Learn more at missnikkimorgan.com
About Leah Kaufman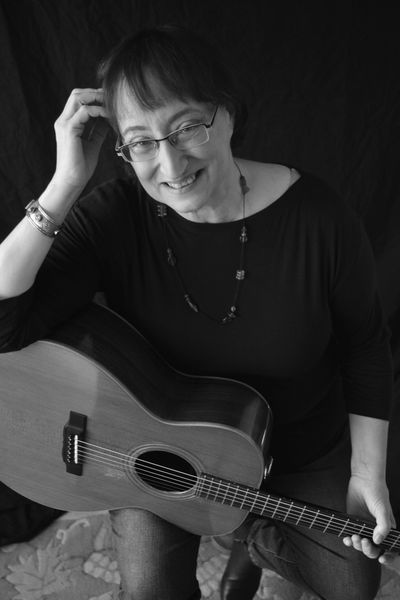 Based in Durham, NC, Leah takes a love for old-time music's drive and melodic simplicity and marries it with contemporary songwriting. The result: songs that stay with you and lyrics that tell stories you love hearing. An accomplished finger-style guitar player as well as fine flat-picker, whether her songs slide into bluegrass, swing or blues, the common core of exquisite lyrics, fine guitar work and a clear strong voice holds true.
Leah's 2017 album, "On To Something Fine', and 2019 album 'Midnight Refrain', both recorded by FJ Ventre at Chapel Hill's Good Luck studio and produced by Jon Shain, pulse with rhythm and fine musicianship. The songs show her ability to step across genres, finding the beat and style that serve the song best. Listeners fall in love with songs that range from the story of Dorothy after Oz, a dog sending postcards from heaven, a love song Cole Porter would approve of, to an uptempo finger-style blues of a hobo's tall tales, and more.
As Chris Spector (Midwest Record) commented, "[This is] singing and playing that can stop people who make faces at folk music from being so rude."
>>>Learn more at leahk.com