CALL FOR ARTISTS
ABOUT UPROAR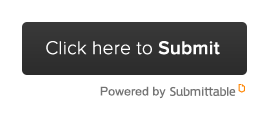 Uproar Festival of Public Art is a new arts festival coming to North Carolina, July 14 – August 12, 2023. High-impact, bold works of art will be showcased throughout Orange County, in the downtown communities of Chapel Hill, Carrboro, and Hillsborough. Sixty works will be selected for display and $27,500 in cash prizes awarded.
Uproar seeks to:
To celebrate artists. We want to celebrate, support, and welcome participating artists, whose fantastic, awe-inspiring works of art will engage audiences near and far.
To engage art lovers of all types. We believe ALL people should be able to participate in the arts. Uproar will provide a completely free and accessible arts experience for visitors of all abilities.
To support our community through the arts. Uproar will turn our community into a month-long, interactive arts experience, generating tourism and visitor spending that will support our local economy.
The Orange County Arts Commission (OCAC) is the primary coordinator of the festival. Uproar is made possible by a grant from the National Endowment for the Arts with support from the towns of Chapel Hill, Carrboro, and Hillsborough; Orange County Government; the Chamber for a Greater Chapel Hill-Carrboro; the Chapel Hill Downtown Partnership; UNC-Chapel Hill; and, the Orange County Arts Alliance.
ELIGIBILITY
Artists must be 18 years old and a resident of Alabama, Arkansas, Florida, Georgia, Kentucky, Louisiana, Mississippi, North Carolina, South Carolina, Tennessee, Virginia, or West Virginia.
PRIZES, SALES, AND COMPENSATION
Uproar will provide the following incentives for selected artists:
The opportunity to win $27,500 in prize money.
A $500 honorarium for each selected applicant (artist or team).
Four nights complimentary lodging for artists living further than 60 miles from Chapel Hill, NC, at one of our partner hotels (two nights for install/opening, two nights for closing/de-install)
A mileage stipend for up to 200 miles based on artist's location (based on the IRS standard mileage rate for business travel in July, 2023).
Sales opportunity: artists are encouraged to sell their work during Uproar. Sales, including tax payments, will be handled by the Orange County Arts Alliance (the nonprofit partner of the Orange County Arts Commission). The Arts Alliance will retain a 20% commission on any work sold during the festival.
PRIZES
1st Place Jury Selection: $10,000
2nd Place Jury Selection: $5,000
3rd Place Jury Selection: $2,500
People's Choice Winner: $10,000
TIMELINE OF PAYMENTS
Mileage stipends: paid after signing of Uproar Artist Agreement
$500 honorarium: paid within 30 days of festival conclusion
Prize Awards: paid the night of the Closing/Awards Party (Saturday, August 12)
GUIDELINES
ARTISTS…
May submit one application as an individual artist and/or one application as part of a team application.
Must be willing to travel to Orange County, NC, and transport their work, during the festival dates to assist with install/de-install of artwork. Artists will oversee and participate in the install/removal process and should bring the required tools and appropriate hardware to secure or remove their work. Uproar will provide equipment (crane & forklifts) and hands-on assistance. If an artist is unable to be present during installation, their work will be withdrawn from the festival; if the artist is unable to be present during de-install, the artist will be responsible for any costs related to removal and shipping of work. Any work not removed by September 1, 2023 will become property of the Orange County Arts Commission.
Must be willing to sign the Uproar Artist Agreement
Must be willing to provide any specialized equipment such as projector or laptop. Uproar will work to ensure equipment is set up in a safe, secure location but does not assume liability of the equipment.
Are responsible for any damage incurred to rental equipment used during the festival (cranes, forklift, etc…). The OCAC/Uproar are not responsible for any injuries resulting from improper use of equipment.
Agree to return the installation site to its original condition after removal.
Agree to allow images of their work to be used for promotional purposes. Copywrite remains with the artist and Uproar will properly credit all images.
Agree to not add any materials to the display area other than the artwork, or sell other items on-site. Uniform signage about each piece will be provided by the festival.
Are strongly encouraged to purchase insurance for their artwork to protect against damage or accidents. Artwork coverage is purchased on an annual basis for an annual premium of around $500 and will cover your work anywhere in the United States.
ARTWORK MUST…
Be able to withstand an unsheltered, outdoor, high-traffic environment. Work must be durable and able to withstand the length of the festival without maintenance.
Be temporary (no permanent installations).
Be original work created and owned by the artist or team of artists.
Not infringe on any third party rights or violate any copyright or intellectual property laws.
Be on-site for the entire duration of the festival (see timeline, above).
Be properly prepared for installation. Work not properly prepared will be withdrawn and the honorarium not paid.
Be free of safety or fire hazards, as determined by Uproar and our municipal partners.
Be free of forever chemicals and other materials hazardous to the environment.
Be the work submitted through the application process. Substitute work will not be accepted and misrepresented work will be withdrawn and the honorarium not paid.
ARTWORK CAN…
Be the work of an individual artist or a team.
Be a single piece, a collection of pieces, or an installation with multiple elements, as long as the entry is a singular, cohesive work of art.
Be any visual medium, classified in one of the following categories:

2-Dimentional: viewed from one angle, usually on a flat surface such as a wall
3-Dimentional: viewed from multiple angles, such as sculpture
Installation: relies on, and is altered by, a site-specific location, such as work hanging across an alleyway, in a body of water, or projected onto buildings or trees

Be any size
Be for sale (or not)
Be tactile and interactive, or "off limits" and protected from touching
Be withdrawn from the festival if deemed unsafe, inappropriate, or misrepresented. This is at the discretion of Uproar staff and partners.
EVALUATION
Applications for Uproar will be reviewed by a panel of visual art professionals. Sixty total artists will be selected to participate in Uproar 2023. Applicants will be evaluated based of the following factors:
Artistic excellence
Visual impact
Creativity
Feasibility including public safety, durability, and space required
A three-member jury panel of experts will select 1st, 2nd, and 3rd, Place Awards that will be announced during the Awards Party on Saturday, August 12 in Hillsborough. In addition to juried awards, Uproar will engage the public in voting for their favorite work throughout the one-month festival. Attendees will visit each site in person and through an online portal, score each piece they visit. The work with the highest score at the of the festival will win the People's Choice Award.
JURY
Larry Wheeler was the director of the North Carolina Museum of Art from 1994 until he retired in 2018. As director, Wheeler helped bring national recognition to the museum through his efforts to grow the museum's collection and offer the people of North Carolina more, in his words, than "mute art" on the wall. Wheeler's legacy includes the acquiring of 29 Auguste Rodin sculptures and the construction of the museum's West Building, sculpture garden and reflecting pools. Roy Cooper, North Carolina's governor, states, "North Carolinians of all walks of life have access to one of the most renowned art museums in the country thanks to Larry Wheeler's visionary leadership."
Antoine Williams is an interdisciplinary artist who is heavily influenced by speculative fiction, critical Black studies and his working-class upbringing in Red Springs, North Carolina. Antoine received his BFA from the University of North Carolina, Charlotte, and his MFA from UNC Chapel Hill. He is a recipient of the 2017 Joan Mitchell Award for Painters and Sculptors, 2018 Harpo Foundation Grant Award, and the 2022 National Academy of Art Abbey Mural Prize. His work is in the permanent collection of the Nasher Museum of Art and the North Carolina Museum of Art; exhibits include Smack Mellon Brooklyn, Columbia Museum of Art, 21c Museum, Elsewhere Museum, Prizm Art Fair, The McColl Center of Art and Innovation, and the California Museum of Photography. His residencies include The Center for Afrofuturist Studies, The Hambidge Center, and the Joan Mitchel Residency in New Orleans. Williams was also a part of the 2021 Drawing Center viewing program and is an assistant professor of Drawing in the Expanded Field at the University of Florida.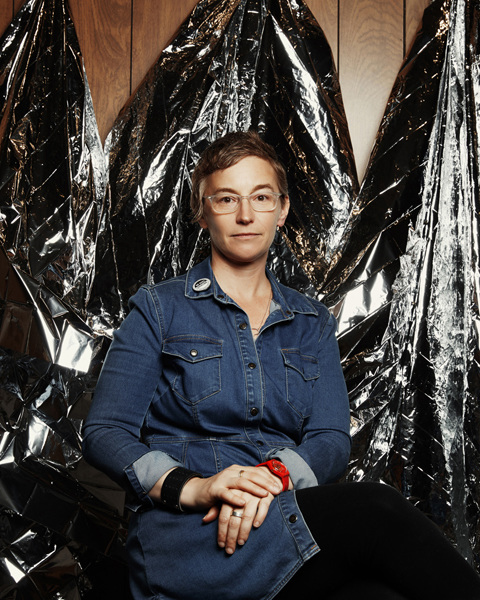 Stacey Kirby is a queer, white-bodied, self-appointed civil servant from North Carolina who creates socially-engaged interactive performance art. Her work has been featured at Greensboro Project Space, 21c Museum Hotel, Ackland Art Museum at UNC-Chapel Hill, Gibbes Museum of Art, Appalachian State University, ArtPrize, Meredith College, the Southeastern Center for Contemporary Art, the Nasher Museum of Art and the Center for Documentary Studies at Duke University, Contemporary Art Museum of Raleigh, North Carolina Museum of Art, and the Mint Museum of Craft and Design. Kirby is a recipient of the ArtPrize 8 Juried Grand Prize, a NC Arts Council Artist Fellowship for Visual Artists and nominated for the United States Artist Award, Anonymous Was A Woman Award and a finalist for the 1858 Prize. She has been awarded artist residencies at the Headlands Center for the Arts (Sausalito, CA), Barton College (NC), the Atlantic Center for the Arts (New Smyrna Beach, FL) the Gibbes Museum of Art (Charleston, SC) as well as a visiting artist at UNC Wilmington. Her work is represented in the Ackland Art Museum at the UNC-Chapel Hill, Duke University Rare Book Collection and other private collections. Kirby has a dual degree from the UNC-Chapel Hill in Studio Art and Journalism and Mass Communications.
APPLICATION & FEES
The Application Fee for Uproar is $30 per applicant (individual or team) to help offset the expenses of the festival. The fee is non-refundable and does not guarantee your admission into the festival.
All artists must apply through our online submission portal.
Applicants will submit one piece of work for consideration, providing 5-10 high-resolution images (at least 300dpi) that most accurately represent the work. Applicants are not allowed to submit examples of multiple pieces of work.
Site-specific and installation proposals may include photographs of the installation in prior locations, and/or drawings and sketches combined with photographs of the components of the installation.
Artists will be required to classify their submission as 2-D, 3-D, or installation.
Artists will be required to provide dimensions of work, as well as special equipment needed for installation. Installations requiring projectors or laptops must be provided by the artist.
Artists will provide a brief Statement of Interest and a resume or C.V.
TIMELINE
| | |
| --- | --- |
| Thursday, January 12, 2023 | Application period opens |
| Wednesday, March 1, 2023 at 11:59pm | Application period closes |
| April, 2023 | Artists notified of acceptance and assigned location |
| May-June, 2023 | Planning with artists/venues/installers |
| Week of July 10, 2023 | Installation window |
| Friday, July 14, 2023 | Kick-off Party in Chapel Hill (time/location TBA) |
| Saturday, August 12, 2023 | Awards Party in Hillsborough (time/location TBA) |
| Sunday, August 13 – Tuesday, August 15, 2023 | De-install window |