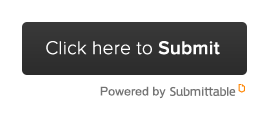 The Orange County Arts Commission invites Black and Indigenous visual artists of Orange County to submit work of any medium for, From the Ground Up: Rooted in Place, Land, and Body to be exhibited during February, 2023, in the Eno Arts Mill Gallery.
The title and theme of this show comes from the first major label release of world renown hip-hop group, The Roots. We seek artwork that not only looks toward origins, but also looks at what continues to feed and sustain you/us, who you/we are and who you/we are becoming. We seek work that challenges us, but also challenges you as a creator. We are open to abstract, figurative, conceptual, and other frameworks.
Artists are invited to submit works for the exhibit opening Friday, February 3, 2023. Selected works will be on view and for sale through the end of February.
ELIGIBILITY
Open to Black and Indigenous visual artists 18+ currently living or working in Orange County, NC, as well as artists with familial ties to Orange County.
GUIDELINES
All submissions are due by 11:59pm on Friday, January 13, 2023
May submit up to three works for the exhibit. The title, size, medium, year, edition, and price is required. Images should be a minimum 300 resolution.
All mediums are allowed
All submissions must be for sale
Two and three-dimensional works allowed
There are no size limitations
Works on paper and canvases less than 1″ thick must be properly framed and wired (no sawtooth hangers)
WORK SOLD: For all work sold, the Orange County Arts Alliance (on behalf of the Orange County Arts Commission) will retain a 40% commission (30% commission for Eno Arts Mill Studio Artists). The OCAA will collect all monies from the sale of artwork, including tax, through the end of February. Artists will receive payment by March 31.
UNSOLD WORK: Artists may donate unsold artwork to the OCAA or pick up their work the week of February 27.  After April 1, 2023, remaining work will become property of the OCAA.
The OCAC/OCAA assume no responsibility for theft, damage or liability. The artist is responsible for insurance of artwork. The OCAC/OCAA will make their best effort to assure the security of the artwork in the Eno Mill Gallery.
Artists agree to allow the OCAC/OCAA use of images of artwork for promotional purposes (credit will be given).
CURATOR
Fred Joiner is a poet and curator based in Chapel Hill, NC. He is a 2019 Academy of American Poets Laureate Fellow. His work has appeared in Callaloo, Gargoyle, and Fledgling Rag, among other publications. Fred has read his work nationally and internationally. Joiner has received awards and fellowships from the D.C. Commission on the Arts and Humanities and St. Mary's College of Maryland. Most recently, one of Joiner's poems was selected by curator and critic A.M. Weaver as part of her 5 x 5 public art project, Ceremonies of Dark Men. Another one of Joiner's poems recently won the Smithsonian's National Museum of African Art's Divine Comedy Poetry Contest, in response to  Abdoulaye Konate's textile work.
As a curator of literary and visual arts programming, Joiner has worked with the American Poetry Museum, Belfast Exposed Gallery (Northern Ireland), Hillyer Artspace, Honfleur Gallery, Medina Galerie (Bamako, Mali), the Phillips Collection, the Prince Georges African American Museum and Cultural Center, the Reginald F. Lewis Museum and more. He is the co-founder of The Center for Poetic Thought in Washington, DC, he is a Board Member for The American Poetry Museum, Chair of the Orange County Arts Commission Advisory Board and a member of the Carrboro Poet's Council.
OPENING RECEPTION
Friday, February 3, 6-9pm at the Eno Arts Mill Gallery, Hillsborough
Featuring open artist studios, live music with Tre Charles, kids' activities and a Black History Month Community Canvas with the Orange County Department of Human Rights. Free admission, cash bar.
TIMELINE
Application Deadline: 11:59pm on Friday, January 13, 2023
Artist notifications of acceptance: no later than Friday, January 20
Artwork drop-off: Tuesday, January 31, 12-7pm at the Eno Arts Mill Gallery
Opening Reception: Friday, February 3, 6-9pm
Exhibit Dates: Friday, February 3 through Saturday, February 25
(Unsold) Artwork pick-up: Week of February 27 (ideally Tuesday, Feb 28, 12-7pm)